Friends of Joyner Library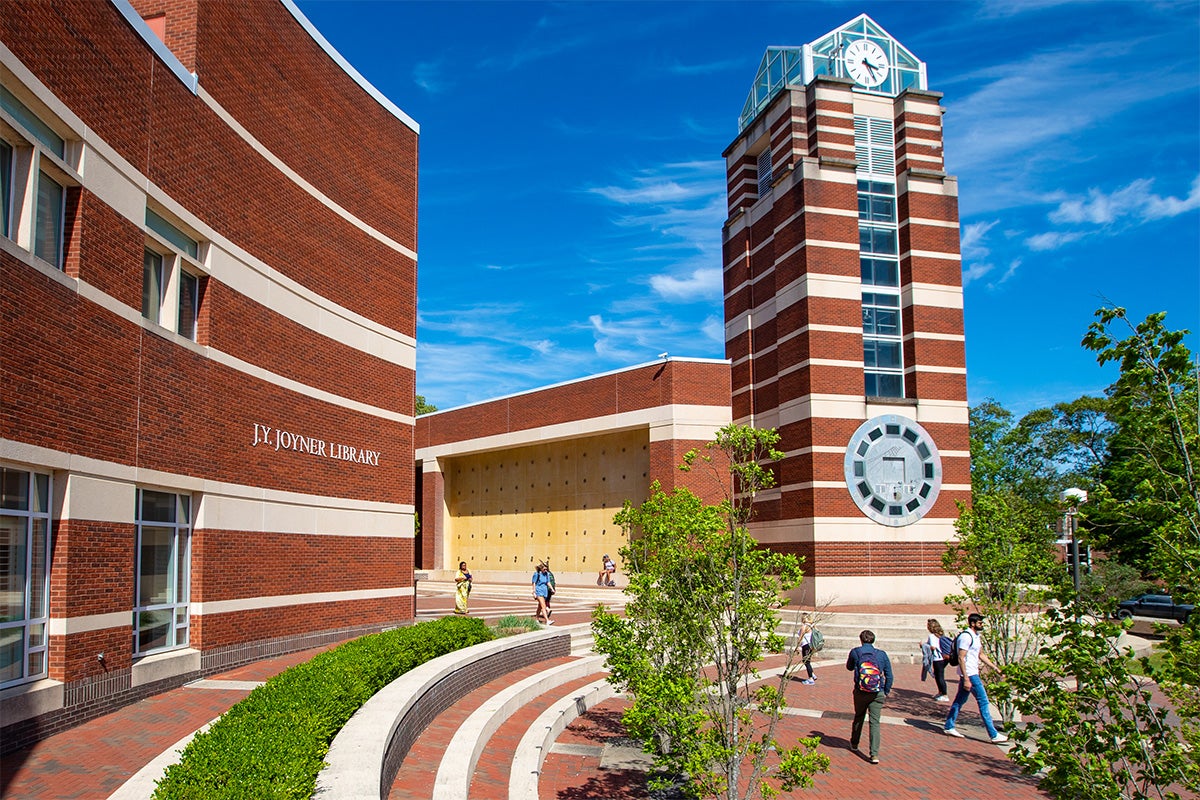 The Friends of Joyner Library was established to foster the role of Joyner Library as a university and global resource. The Friends sponsor programs focused on raising awareness of the library's resources and support fundraising activities to develop and preserve collection development and facility upgrades.
---

The Stacks

– Friends of the Library Newsletter
———————-————————————————————————————-
Become a Member Today
To become a member, you can join online or print out our enrollment form below and mail your payment to us. You can also choose to have your payment automatically deducted from your paycheck using the ECU Employee Payroll Deduction form.
Yearly Membership Levels:
Individual Membership- $35 – (*ECU Employee discount – $25)
Family Membership – $50
Bronze Sponsor – $150
Silver Sponsor – $250
Gold Sponsor – $500
Platinum Sponsor – $750
Patron's Wall* – $1,000
* The Wendell and Elva Smiley Patrons Wall recognizes individuals, families, clubs, and/or organizations who contribute $1,000 or more to the Friends of Joyner Library Endowment. Patron's Wall Membership Contributions may be made over a three year period. (If you are interested in this extended option please reach out to Ashley Moore directly at mooreas16@ecu.edu or 252-328-2458. Donors giving to the Patron's Wall are honored with a permanent plaque on the library's Patrons Wall located inside the entrance to the library. 
Friends of Joyner Library Membership Benefits
Borrowing privileges to Joyner Library's circulation collections.
Interlibrary loan privileges
Invitations to special events sponsored by the library such as the Annual Spring Banquet, W. Keats Sparrow Awards for student writing achievement, special speaking engagements, art shows with interpretative lectures by guest artists, and more.
Recognition of member generosity in library publications
Through a new reciprocal agreement with the Friends of Sheppard Memorial Library, you will receive an invitation to the Friend's annual book sale preview night.
———————————————————————————————————–
Friends of Joyner Library Maps & Prints
You can help support the Friends of Joyner Library program by purchasing one of these prints or historic maps of North Carolina! 
Past News & Recaps: 
---