Previous Michael F. Bassman Honors Thesis Award Winners
2023 – Ethan Patel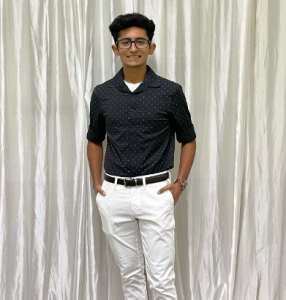 Ethan Patel's winning thesis project, "Resolving the allosteric regulation of human 15 lipoxygenase-2 by the phospholipid membrane and 13S-HODE" was completed under the direction of Dr. Adam Offenbacher in the Department of Chemistry.
In his letter of nomination, Dr. Offenbacher noted that when Ethan joined the Offenbacher lab he was already active with two research labs in the Brody School. "Ethan's level of achievement and productivity is nearly unprecedented for an undergraduate in my laboratory and a reflection of his remarkable research productivity and commitment."  Ethan started volunteering at ECU Health during 8th grade and has continued to volunteer there since, working in various departments, currently with patient transport. Ethan's future plans include medical school.
2022 – Evan Martschenko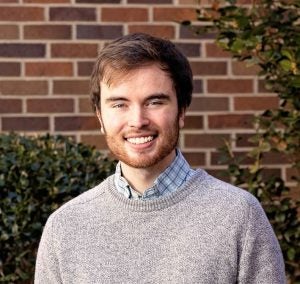 Evan Martschenko's winning thesis, "Hexatonic Collections and Thematic Development in Frederic Rzewski's Four Pieces for Piano," was completed under the direction of Professor Mark Richardson, Chair of the Department of Theory, Composition and Musicology in the School of Music. In his recommendation of Evan for the Bassman Award Dr. Richardson noted that "Evan's work is at graduate-level and impressive." Evan is a gifted teacher, and possesses superior musical talents as a baritone vocalist, pianist, composer, and theorist. While a student he served as music director at the Gold Point Church of Christ in Robersonville, NC.
Evan's professional plans include pursuit of a masters and a PhD in music theory. While no final decision had yet been made at the time of the Bassman Award selection, he was accepted to some of the most prestigious music schools in the country, including the Eastman School of Music, the Cincinnati Conservatory of Music, and the Indiana University Jacobs School of Music.
Evan is the son of Daniel and Christy Martschenko of Cary, North Carolina.
2021 – Dana Shefet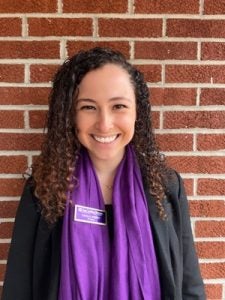 Dana completed a Bachelors of Science in Public Health, with minors in Mathematics, Nutrition, and Science.Her research thesis, Your Child is Overweight, Now What? Understanding How Head Start Staff Communicate with Families about Childhood Obesity, was completed under the direction of Dr. Virginia Stage in the Department of Nutrition Science.
Dana has been working in the community to address Head Start parents' understanding of their children's growth and risk for overweight/obesity. The manuscript presenting her thesis findings has been submitted to the Journal of Nutrition Education & Behavior for peer review and eventual publication.
Shefet was a 2020 Research & Creative Achievement Week Winner in Human Health. She was also a 2021 winner of the Robert W. Wright Alumni Leadership Award and was the 2021 Phi Kappa Phi Outstanding Senior Finalist of Distinction.
She was selected as the SECU Public Fellows Intern for Hope Restorations, based in Kinston, NC, which works to provide paid employment and support to adults recovering from addictions or incarceration.
Dana will enter the Brody School of Medicine in Fall 2021 to pursue her career goal of becoming a physician.
She is the daughter of Sigal Shefet and Dr. Sarid Shefet of Cary, N.C.
2020 – Jocelyn Bayles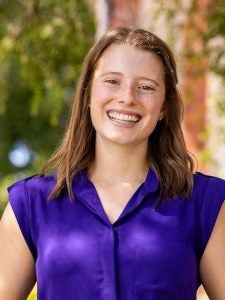 Jocelyn's thesis, "Food-based Science, Technology, Engineering, Art, and Mathematics (STEAM) Learning Activities Reduce Decline in Preschoolers Skin Carotenoid Levels" was completed under the direction of Dr. Virginia Stage, Department of Nutrition Science, College of Allied Health Sciences.
In Fall 2018, Bayles was awarded 1st Place in the Education Division of Research & Creative Activity Week (RCAW) for earlier research completed under Dr. Stage. In the summer of 2019, she presented her work at the Society for Nutrition Education Behavior's Annual Conference where she was awarded the Higher Education's Division for Best Abstract (Undergraduate Category) and 1st Place in the Nutrition Education for Children's Poster Competition. Notably, she was the only undergraduate in the poster competition, competing against approximately 20+ graduate students from across the United States. Her complete manuscript has now been submitted to the Journal of Nutrition Education & Behavior for peer review and eventual publication.
Bayles entered fully into the experience of the ECU Honors College during her years at ECU. In addition to her involvement in research, as an Honors College student Bayles taught English at migrant farms of Eastern North Carolina, gave her first TEDx talk, conducted agriculture education lessons at a local school farm for low-resource students, and led a service trip to Honduras. She also studied politics and foreign language abroad in Granada, Spain.
Bayles plans to continue her education and will begin a dual Master of Nutrition Science and Public Health in fall 2020.
Ms. Bayles is the daughter of David and Pamela Bayles of Wake Forest, NC.
2019 – Alison Moller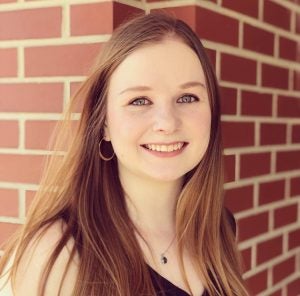 Alison is a triple major who graduates with a Bachelor of Arts in Chemistry as well as a Bachelor of Arts in Classical Studies and Great Books. Her paper, "A Computational Analysis of the Hydroacylation of Aldimines in the presence of a Wilkinson's Catalyst" was completed under the direction of Professor Andrew Sargent in the Department of Chemistry.
Alison's Great Books thesis explores the ancient tradition of political philosophy in literature from Homer to Plato to the pastoral Idylls of Theocritus. In his recommendation of Alison for the Bassman Award Dr. Sargent noted that Moller is, "The very embodiment of the liberal arts ideal … and that in his 25 years at ECU he has never met a student who more adeptly integrated these ostensibly disparate fields of study."
Alison has served as a resident advisor in Scott Hall since August 2016, taught Latin at the Greenville Montessori School and, as President of the ECU Council of Student Ambassadors led a team of ambassadors to promote and advertise the Foreign Language Department.
Alison is considering additional study possibly in ancient history with an eye toward an academic career in college teaching. She is the daughter of Chris and Sally Moller of Cary, NC.
2018 – Haley Smith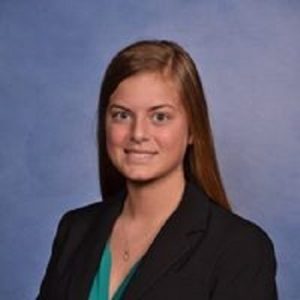 Haley's winning research project, "Acquisition of Financial Education Among College Students: How Attitudes and Future Expectations Shape Desire for Personal Financial Education," was completed under the direction of Dr. Jaclyn Beierlein, Associate Professor in the Department of Finance at ECU's College of Business.
Smith's research stems from Beierlein's earlier work on this topic, which found that female students are less likely than male students to enroll in the optional personal finance course offered at our university. Because women often face real consequences resulting from their financial illiteracy, Smith sought to explore why our female students appeared to show less interest in learning about personal finance than our male students.
In her recommendation of Haley for the Bassman Award Dr. Beierlein noted that Smith was recently nominated for the Finance Department's Outstanding Senior award based on her academic achievement, leadership, character, work ethic, self-motivation, and commitment to education, not only her own, but also that of others.
Haley plans to continue her education as a graduate student in the M.B.A. program here at ECU in the Fall. She is the daughter of Brian and Cindy Smith of Cary, N.C.
2017 – Sarah Bonin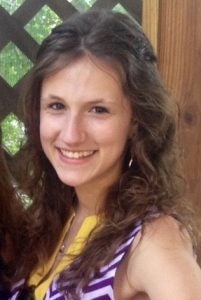 Sarah Bonin's work entitled "The Luna Curriculum: Research-Based and Student-Centered Language Arts and Math Instruction for Grades 3-5" detailed a reading and math curriculum for students in third through fifth grades. She is the first education student to win the award.
Bonin was nominated by Dr. Melissa Hudson, her senior project mentor, in collaboration with Dr. Linda Patriarca, who has been Bonin's instructor and internship supervisor this year. Faculty member Debbie Metcalf also provided a support letter.
Bonin will be moving to Durham to begin her career as a kindergarten through fifth grade resource teacher at Glenn Elementary School in the Durham Public Schools system.
Sarah is the daughter of Christopher and Christine Bonin of Cary, N.C.
2015-2016 – Hannah G. Woolard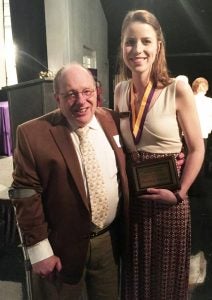 Hannah's winning research, "Scope and Mechanisms of Regiospecific Acylation of Cycloplatinated Complexes," was completed under the direction of Dr. Shouquan Huo of ECU's Dept. of Chemistry.
Hannah will graduate from ECU in May with a B.S. in Public Health and a B.A. in Chemistry. She was a 2015 recipient of the Dr. Keith & Susan Holmes Chemistry Scholarship. Hannah was inducted into the Phi Eta Sigma Honor Society, an Honor Society for First-Year Students in 2013, and later into the Phi Kappa Phi, ECU's distinguished academic society.
Woolard took a leadership role in the Global Brigades Medical and Dental Mission Trip to Honduras in January 2015. She is preparing to apply to medical school.
Hannah grew up in the Greenville area. She is the daughter of John and Gray Woolard.
2014 – Rachel Pollard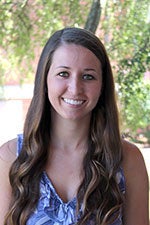 Rachel is from Richlands, North Carolina, and graduated from the NC School of Science and Mathematics. She is the daughter of Chris and Dana Pollard of Snead's Ferry, N.C.Rachel was an EC Scholar and member of the Honors College. She completed a Bachelor of Science degree in biology with honors and a Bachelor of Arts degree in chemistry. Rachel was the winner of the 2013-2014 Eldean Pierce Graduate Fellowship.
Rachel was active on campus serving as President of the Rising Leaders Circle and as a member of Omicron Delta Kappa and the ECU Pre-Veterinary Medical Association. She played intramural sports and volunteered with the Pirate Tutoring Center, the Humane Society, the Little Willie Center, Rocking Horse Ranch, and the Gay Men's Health Crisis (GMHC) in New York City. Rachel completed two internships: one in Health Education and Promotion that involved establishing a patient navigator system for people living with HIV. The other was with the Humane Society and involved preparing a needs assessment for the shelter and a program to enrich the lives of felines.
Rachel was very involved with scientific research at ECU. She worked with Dr. Tripp Lamb in biology in his lab. Her first project, which was funded by an ECU undergraduate research award, assessed the validity of a subspecies of Namib darkling beetles by comparing mitochondrial DNA sequences. She was the co-author on a journal article published in ZooKeys in November 2013 based on this project. Rachel continued this line of work for her honor's thesis by studying a species of the same genus which is classified as having two phenotypically distinct subspecies. Her thesis, completed under Dr. Tripp Lamb, is entitled "An assessment of the polytypic status of the Namib darkling beetles Onymacris unguicularis and Onymacris rugatipennis."
Rachel attends Cornell Veterinary College and plans to serve as a veterinarian in the US Army Veterinary Corps for several years following graduation.
2013 – Jacob Subash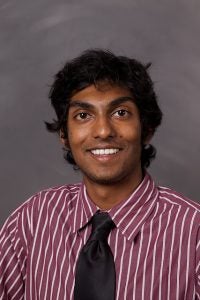 Jacob Subash emigrated from India to Greenville and attended J. H. Rose high school. He entered the university as an East Carolina Scholar and recipient of the Brody School of Medicine Early Assurance Award. He graduated in May of 2013 summa cum laude with a degree in biochemistry. Jacob Subash was named the Phi Kappa Phi Outstanding Senior at East Carolina University for 2012-2013.
Jacob began doing research at the Brody School during his freshman year at ECU. He completed his honors thesis at the Brody School of Medicine under the direction of Dr. Brett Keiper, in the Dept. of Biochemistry & Molecular Biology at the Brody School. His thesis is entitled "Protein synthesis regulation in the germ line affects gamete differentiation."
Jacob studied abroad during his sophomore year in Sweden and was able to travel extensively in Europe during that time. On campus, Jacob worked as a resident advisor in Garrett, the honors residence hall, where he developed programming for other resident advisors. He was the vice president of selection for Omicron Delta Kappa and organized a free science fair for the newly formed, A Time for Science.
Jacob entered the Brody School of Medicine in the fall of 2013 and at this writing is considering whether he will emphasize a clinical or a research path. He does know, however, that he wants to eventually join Doctors without Borders for a couple of years to provide urgent medical care to people in countries torn apart by war and disaster.
2012 – Danielle Martin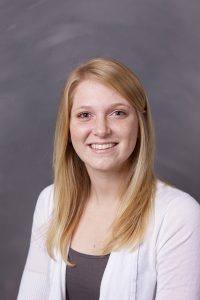 Danielle's award-winning paper is entitled "The Ever-Changing Social Perception of Autism Spectrum Disorders in the United States." The paper has been accepted for publication in the journal Explorations: the Journal of Undergraduate Research and Creative Activities for the State of North Carolina.
Danielle is a Greenville native, a senior majoring in multidisciplinary studies with a concentration in neuroscience. She is an East Carolina Scholar and the recipient of the Phi Kappa Phi Outstanding First Year Student Award, and the Milton Harrington EC Scholars Award. In May 2010 she began working as a student in the lab of Dr. David Tulis, of the Physiology Department of East Carolina's Brody School of Medicine. She won an ECU Research & Creative Achievement Award in 2011-12, based on work done under the supervision of Dr. Tulis.
Danielle plans to pursue a career in medicine. She is the daughter of George and Renee Martin of Greenville, and the granddaughter of Tommy and Betty Tillman of Goldsboro.
2011 – Brittany L. Carr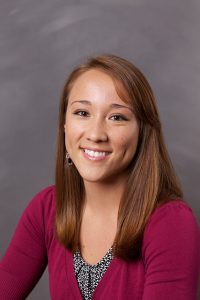 Brittany L. Carr is a 2011 graduate of ECU, with a Bachelor of Science in Biology and a Bachelor of Arts in Multidisciplinary Studies with an Asian Studies concentration. In the latter program, Brittany was able to study abroad twice, in Japan and in India. Her senior honors thesis, "Government and Medicine: the evolution of the Chinese health care system," combined her interests in Asian culture and medicine, exploring the development of the Chinese health care system in response to the nation's many political changes throughout its history.
Brittany also worked in the Biochemistry Department in the Brody School of Medicine as an undergraduate research assistant, during which time she received an Undergraduate Research Award to explore genetic control mechanisms of a protein involved in differentiation. In her biology work in the lab of Dr. Carol Goodwillie, Brittany explored the genetic diversity of a plant species. She presented at East Carolina's Research and Creativity Week in April 2010 and won in the natural sciences category.
An EC Scholar, Brittany received a number of awards during her undergraduate years, including the Phi Kappa Phi Eldean Pierce Graduate Fellowship Award, the Robert H. Wright Alumni Leadership Award (recognizing academic achievement, service, and leadership qualities), and the Elite Pirate Award for top student leaders.
This fall, Brittany entered the Brody School of Medicine. Her long-term goal is to become a primary care physician in a rural area and to eventually build a model for developing healthy communities in rural areas.
2010 – (Daniel) Landon Allen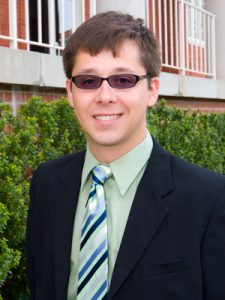 Landon's winning thesis project, "A Literature and Experiment Based Evaluation of Synthesis Techniques for Prothymosin-α Derived Peptides," was completed under the direction of Dr. Colin Burns in the Department of Chemistry at East Carolina University.
In Fall 2008, Landon began working on a project involving the study of a protein called prothymosin-alpha. Dr. Burns and his research associates were studying this unusual protein's abilities to modulate the human immune system, and in particular how it helps our body in fighting viruses like HIV. In Dr. Burn's words, "The research question Landon posed in the course of his work was very interesting and extremely complex – something worthy of being a Ph.D. dissertation project on its own."
Landon hails from Wake Forest, NC. During his time at East Carolina, he maintained a 4.0 GPA and was named on the Chancellor's List each semester. Landon was chosen the Outstanding Senior for 2009-2010 at East Carolina University by the local chapter of Phi Kappa Phi National Honor Society. An Honors Student and East Carolina Scholar, Landon graduated summa cum laude with University Honors in May 2010. He completed dual degrees in Biology and Chemistry with a minor in Business Administration and a certificate in Hispanic Studies. During his undergraduate career, Landon won multiple awards – an Elite Pirate Leadership Award, the Keith D Holmes Scholastic Chemistry Achievement Award, the Robert H. Wright Alumni Leadership Award, the Thomas Harriot College of Arts and Sciences Academic Award, and several ECU Research and Creative Achievement Week awards, including one for his project "Women in Guatemalan and Nicaraguan Societies: From the Twentieth Century Onward" completed under the direction of Dr. Bassman.
Landon is completing his Master's of Business Administration degree here at ECU and will enter the Brody School of Medicine in Fall 2011. He plans to study family medicine in preparation for opening a small practice in rural eastern North Carolina.