Virtual Exhibit – Pirate Pride
Pirate Pride: History of LGBTQ+ Activism in Greenville and East Carolina University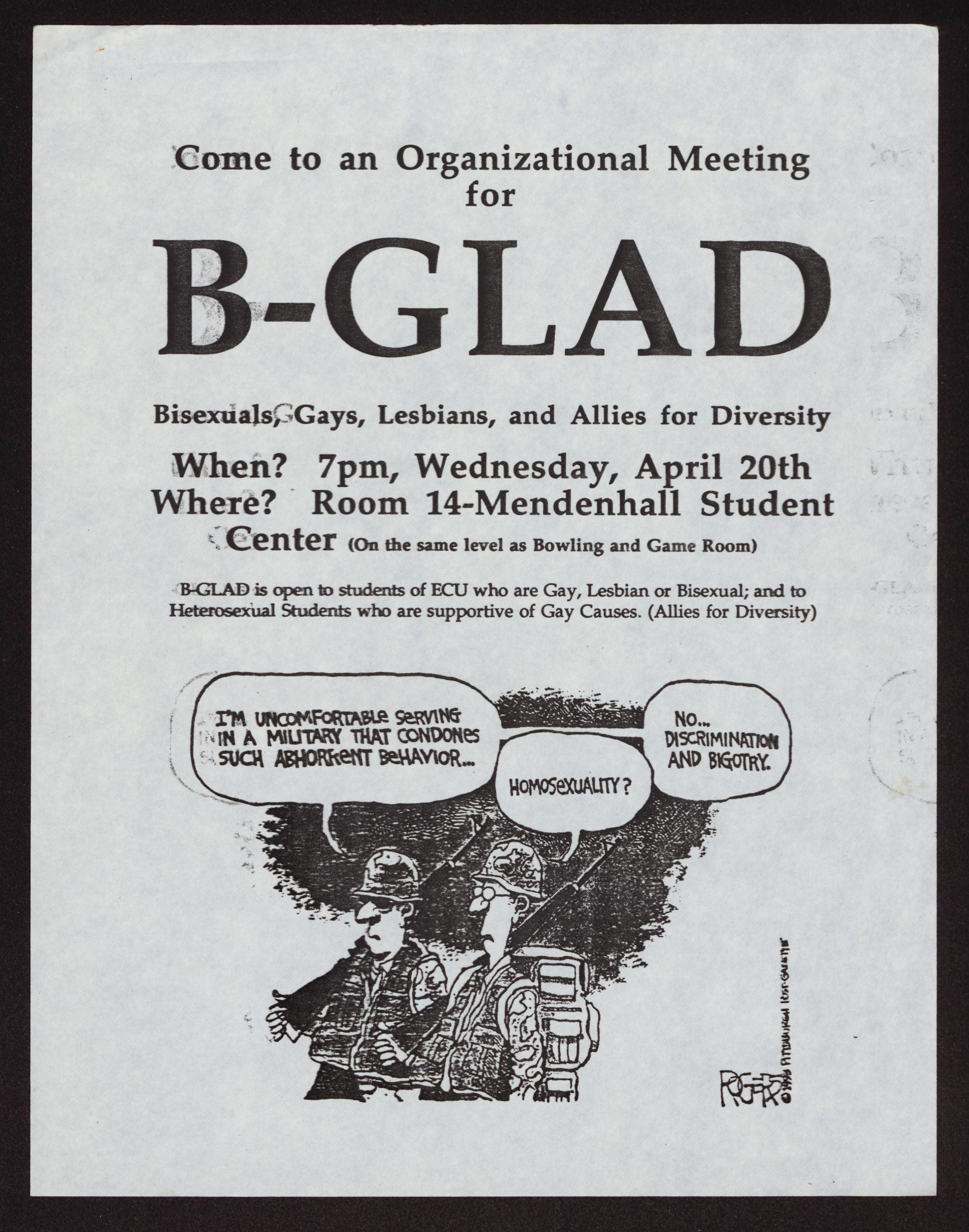 Curated by University Archives Graduate Assistant Zachary Dale, the exhibit highlights the previously hidden history of gay rights advocacy on ECU's campus and in the Greenville community that spans nearly fifty years. From the first grassroots organizations to the Dr. Jesse R. Peel LGBTQ Center, "Pirate Pride" details the incredible lengths that advocates went to in order to find acceptance and security in eastern North Carolina.
The exhibit showcases artifacts that focus primarily on documenting the major organizations that developed in Greenville and ECU from 1975 to 2020. These items include a Fountainhead newspaper article from 1976, a two-page feature in the Buccaneer yearbook from 1979, photographs of ECU's first gay student organization, the first constitution of the current campus group, and foundational records for the campus LGBTQ+ center.
The exhibit also showcases materials from the five gay pride festivals that were held in Greenville between 1995 and 1999. Most notably, it includes a letter of congratulations from ECU alumna Sandra Bullock to organizers of the first festival.