Website brings together STEM resources, offers fresh approach
Users are lauding a seamless experience on the new eastern North Carolina STEM website, https://lib.ecu.edu/ENCSTEM.
East Carolina University Academic Library Services launched the site to streamline the online search process for informal science learning, said Mark Sanders, assistant director of public services at the library. It connects educators, families and other visitors to resources and information about exhibitions and activities across three partner sites. The three partners are the Aurora Fossil Museum, N.C. Museum of Natural Science at Greenville and Sylvan Heights Bird Park in Scotland Neck.
Many local educators already were familiar with the established partners. Some of them reviewed the library ENC STEM site and were quickly impressed by its functionality.
"Our STEM coordinators reviewed the site and loved it," said Jennifer Stalls, Pitt County Schools district STEM coordinator and K-12 science curriculum specialist. "They have worked with some of the organizations on the website through STEM East and liked that you organized the resources by content and topic. We think this has the potential to continue to grow and will serve as a wonderful resource in the classroom as well as an opportunity to connect with the community."
The one-stop ENC STEM search database aims to strengthen science literacy and learning in eastern North Carolina via its access to resources, opportunities and experiences. The community aspect is ideal for use by teachers and students in traditional schools, but also could serve to be valuable for homeschool education.
Ann McClung, science coordinator for the ECU Center for STEM Education, voiced her appreciation for the site's search system. Browsing is divided into eight categories to make it easy for users: archaeology, astronomy, biology, birds, environmental science, fossils, puzzles and activities, and rocks and minerals.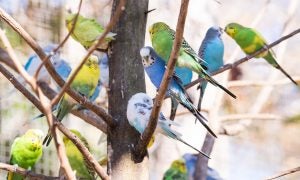 "I think the format is well done and the resources are great. It is easy to navigate and find the resources from the list," McClung said. "The online resource is a great avenue for teachers in the public schools and parents who might be homeschooling their kids. It is great that resources in the community are featured that groups could visit for hands-on experiences."
The library's ENC STEM website is looking for growth opportunities and is capable of adding more institutions. If interested in becoming a part of the ENC STEM database, email Sanders at sandersm@ecu.edu.