Campus Reactions and Responses to 9/11
Campus Reactions and Responses to 9/11
Location: 1st Floor Cases
Curated by Alston Cobourn, University Archivist
Following the attacks on September 11, 2001, East Carolina administration, faculty, staff, and students responded to the event in a wide variety of ways. Many expressed their grief, anger, confusion, and hope. Many tried to help survivors and victims' families as well as other members of the campus community however they could. As our nation remembers the 20th anniversary, this exhibit provides an opportunity to reflect on the reactions of the East Carolina community as documented in campus media.
Also check out:
ECU Digital Collections: September 11, 2001, Student Reactions
ECU Digital Collections
digital.lib.ecu.edu/collections/nine-eleven



Within our Manuscript Collection we have essays collected by Dr. Karin Zipf following September 11, 2001. On 9/12/01, Dr. Zipf asked students in her Women's Studies class to record their feelings about the events of the previous day. What was captured provides insight into the reactions of students who lived that experience. These essays are publicly available in our digital collections and can be found at: digital.lib.ecu.edu/collections/nine-eleven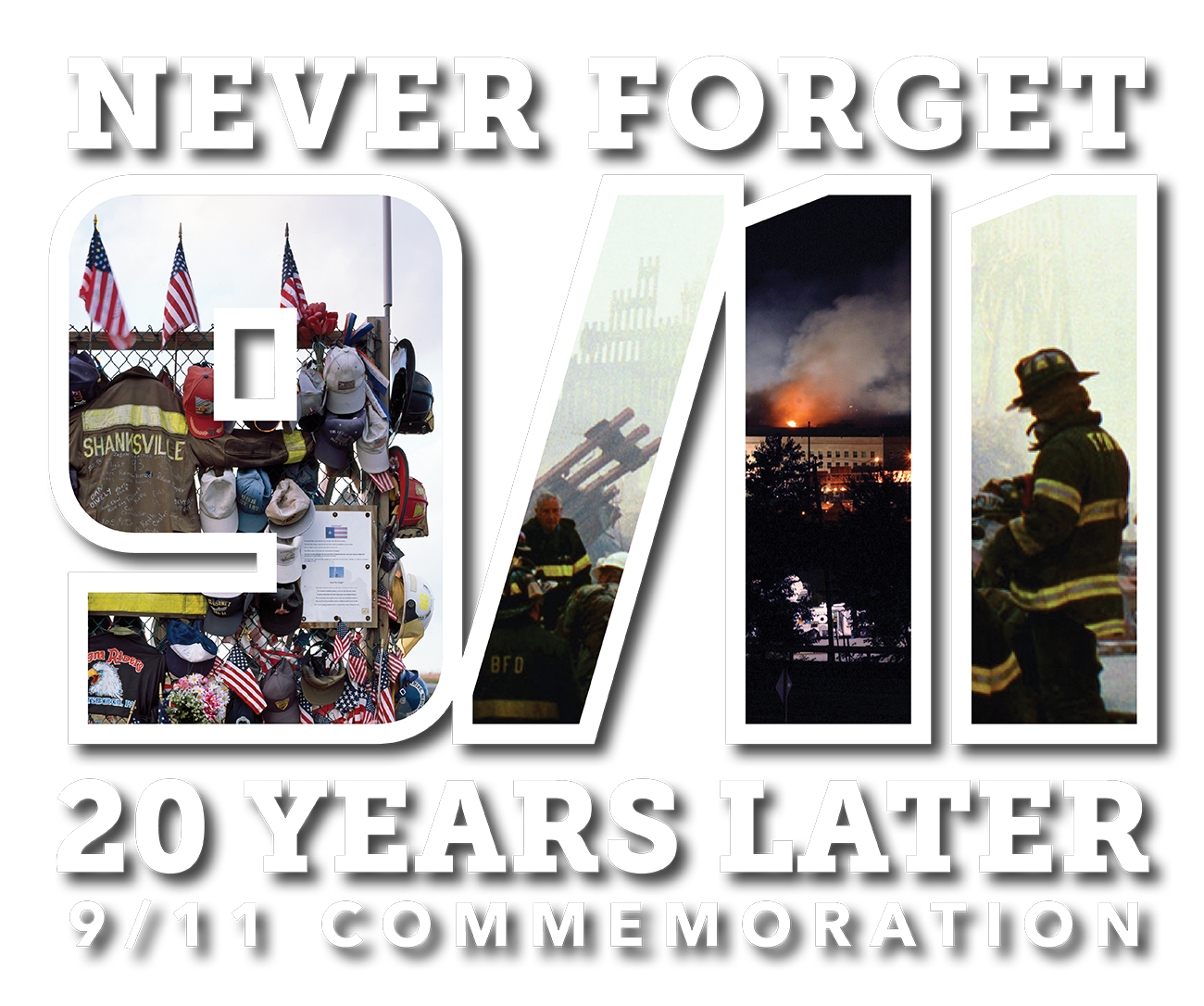 This fall marks 20 years since the tragic events of 9/11/01. The Never Forget: 20 Years Later 9/11 Commemoration Committee would like to share the programs and events that have been planned in September to educate, remember, and reflect on this historic day in American history.