COVID19 Stories Community Collection
ECU Libraries is seeking Community
COVID19 Stories 
We are seeking to boost submissions, and let residents know it's not just the "big" stories we need documented for future generations, but also the stories and experiences of regular, everyday people.
These experiences are important to us and our shared local history. Future generations will be better able to understand how the pandemic affected the Eastern North Carolina region because of contributions!
Learn why Walter decided to share his story.. maybe it will inspire you!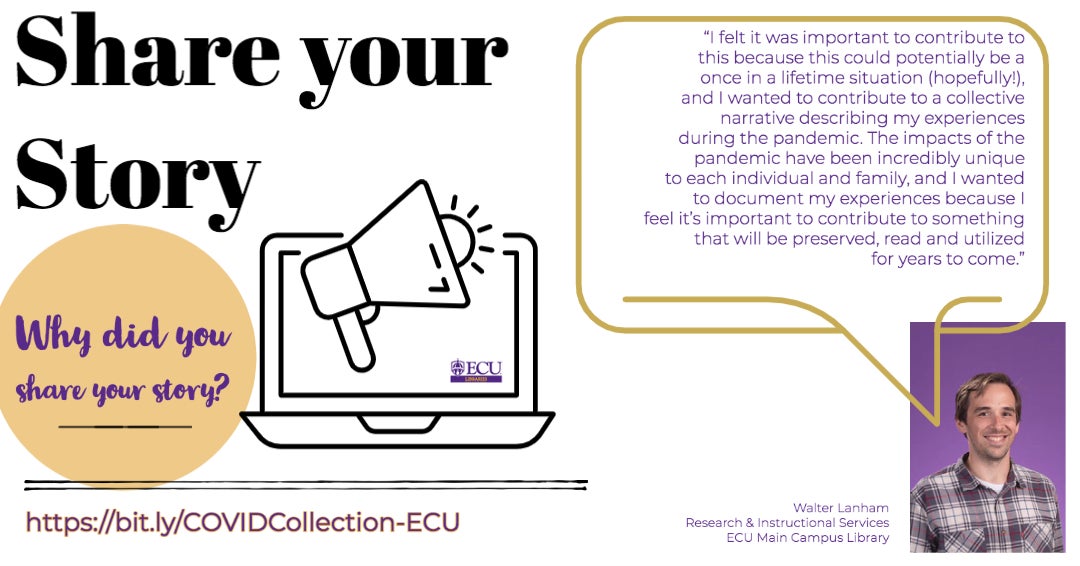 "I felt it was important to contribute to this because this could potentially be a once in a lifetime situation (hopefully!), and I wanted to contribute to a collective narrative describing my experiences during the pandemic. The impacts of the pandemic have been incredibly unique to each individual and family, and I wanted to document my experiences because I feel it's important to contribute to something that will be preserved, read and utilized for years to come."

Walter Lanham – Research & Instructional Services